White gold. Texas coffee.
---
Like I mentioned in an earlier blog, I've started writing again. It's rough going. I've never written this dark before, other than Fistfights With Flashlights (At least, I think - I wrote FWF all in one shot over the course of an hour or so, with no editing, no second draft, and I have yet to read it again). And, because of the nature of this new story, I keep putting way too much of myself into it. Every couple paragraphs, I've been stopping, thinking "Man, this is getting too personal. I've got to stop," closing the Word document, and walking away to do something else for a while. But I keep coming back.
On another note, what's the deal with people and sidewalks?
My college's campus is fairly open - a lot of grass and trees, with just a few sidewalks cutting through. I was walking from one side of campus to the other when I noticed that everyone else - EVERYONE ELSE - was crammed together on those little sidewalks. I was the only one crunching through the fallen leaves. The whole time, I was thinking, "C'mon, guys, if you're not going to kick through these leaves, what's the point of having trees around? Other than the whole oxygen thing, I mean." Humans are weird. I guess I still like 'em, though. They did invent non-dairy creamer, after all, and I do love some non-dairy creamer.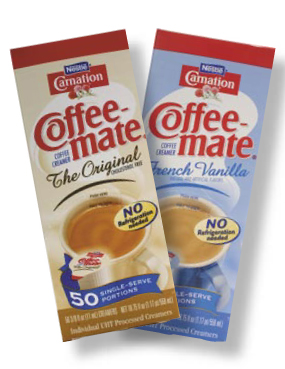 As far as I'm concerned, mankind is redeemed.
"We're going down, down, down
To the bottom of everything,
Just to see how dark life can get."
"Down, Down, Down" by Daniel O'Sullivan