On your trip to the Gulf Coast here are some local delicacies you will want to try.
A "boat" of Crawfish- consists of crawfish, corn on the cob, onions and red potatoes boiled in a mixture of cajun spices.
Gumbo- is a soup that has shrimp, crab meat, fish and it is often served over rice. There is a great deal of variation in the recipe so it is a little different at every place that serves it. You can have a big bowl as a meal or a cup as an appetizer.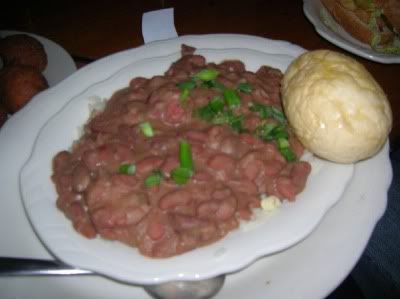 Red Beans & rice- this is an old New Orleans favorite. It is usually served with sausage but if it ain't andouie sausage, it is considered heresy and the bishop of New Orleans will excommunicate you.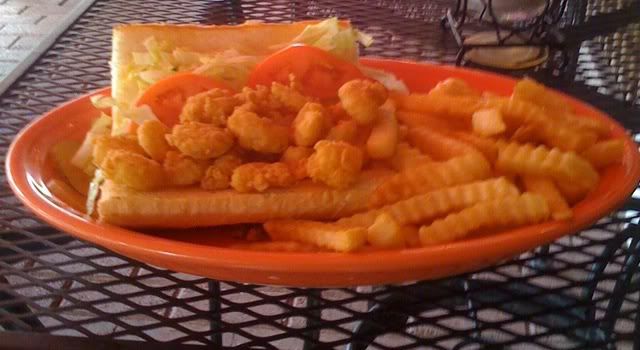 Shrimp Po-boy- the po-boy is a New Orleans style sandwich on French or Sourdough bread served with fires or slaw. There are all sorts of po-boys but shrimp is my favorite. Other popular ones are chicken, roast beef, oyster and crawfish. This is a quickie lunch you'll remember for a while.
Creole Style seafood platter- this is a fairly typical seafood platter done in creole style featuring redfish, stuffed crab, scallops, shrimp and oysters.